AFFILIATE DISCLAIMER: I may earn a small amount of money from some of the products that I have mentioned in this post at no extra cost to you. Please find the full affiliate disclosure here.
A logo might seem like just a tiny part of your business, but trust me, it's like the secret sauce that can make your venture really pop. So, let's have a cozy chat about it, and I promise to keep it friendly and real.
"90% of people are more likely to remember information when presented with a visual aid, making logos crucial for brand recall"

Source: https://www.linearity.io/blog/logo-statistics/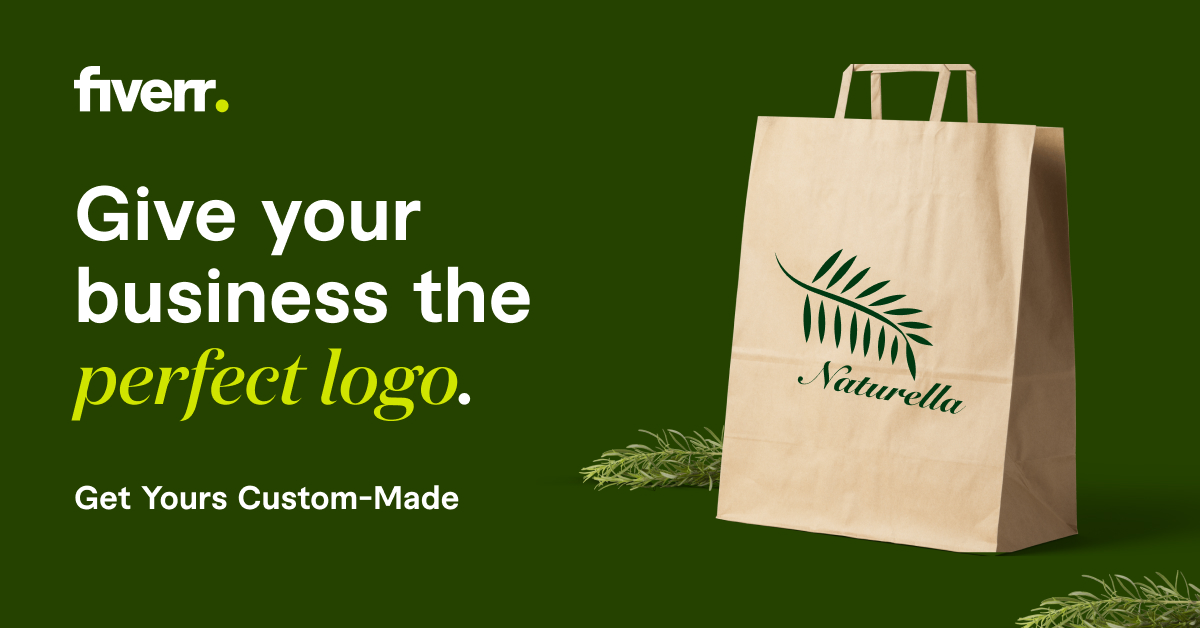 Let's Explore the History Of Business Logos
Let's kick things off with a little history lesson. Did you know that logos go way back to ancient times? Merchants in ancient Mesopotamia used unique symbols to vouch for the authenticity of their goods. That's where the idea of trust in business really began. Fast forward to today, and logos have become the storytellers of our businesses. They're like a bridge to our past, and they tell the world who we are.
Isn't that fascinating?
Why Are Logos So Important for Small Businesses?
Logos are the unsung heroes of branding. They're not just pretty pictures; they're the key to making a lasting impression. In fact, a whopping 75% of people can recognize brands just by looking at their logos. Imagine being so memorable! Your logo does more than just sit there; it helps you build trust. In fact, 59% of folks prefer to buy from brands they know. So, if you're in the small business game, a well-designed logo can be your secret weapon.
How Much Should You Spend On Your Small Business Logo?
Now, let's talk about a crucial aspect that often leaves small business owners scratching their heads – how much should you spend on a logo? It's like deciding how much to invest in your business's visual identity. The answer to this question can vary, and it really depends on your unique circumstances.
First, consider your budget. Logo design costs can range from $100 to several thousand dollars, based on complexity and the designer's experience. It's an investment, so allocate a reasonable budget.
Think about the long-term benefits. A well-designed logo can serve your business for years, making it worth the investment.
Consider your business's size and reach. Your logo budget might differ if you're a local business versus a national or international company. Striking the right balance between your business needs and resources is key.
Below is a graph by Linearity that shows the average spend on a logo by small businesses.
In the end, align your budget with your business goals, and Fiverr offers diverse logo designers to fit your budget. Invest wisely, and your logo will help your business shine.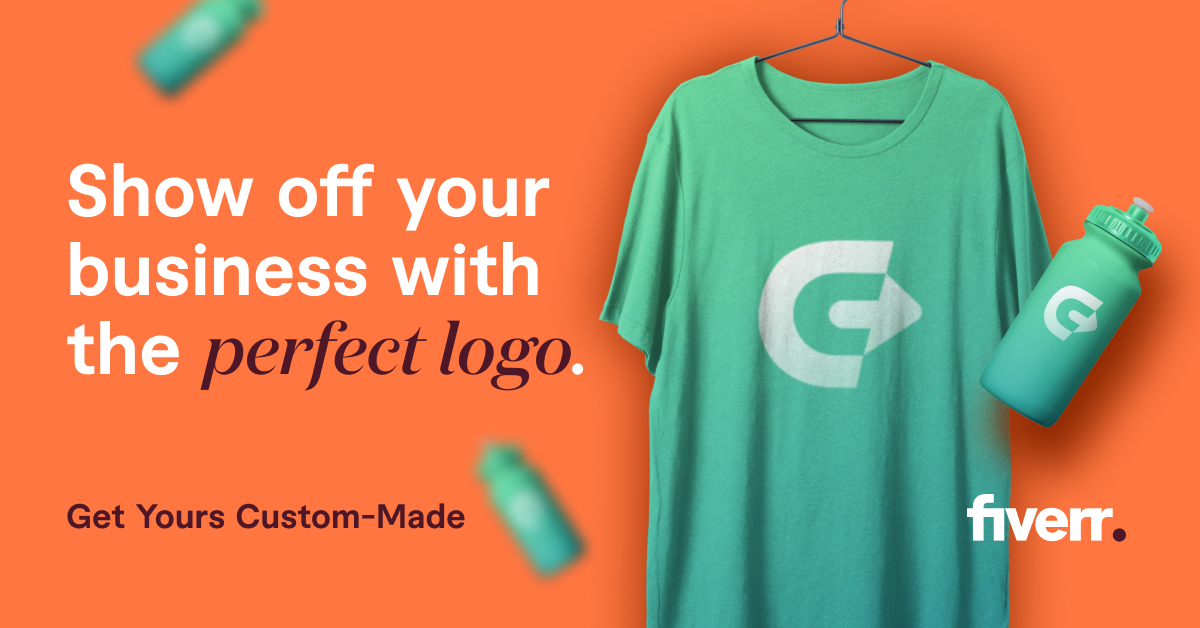 The Benefits of Hiring A Professional For Your Small Business Logo
Your logo is the flag that sets your course and makes you stand out in the busy waters of commerce. But why should you consider hiring a professional to design this crucial symbol? Let me share why.
Imagine hiring a design wizard to craft a logo that's uniquely yours. That's what happens when small businesses bring in professionals. These creative maestros breathe life into your brand's vision, using colors, fonts, and design wizardry to make your logo stand out like a shining star in a sea of sameness.
And it's also not just about looking good; it's about working effectively. Professional designers ensure your logo shines on all platforms, from business cards to billboards. They're also your shield against legal dragons, ensuring your logo doesn't cross any trademark or copyright boundaries. And the best part? A professionally designed logo boosts your business's credibility, like a trusted old friend that everyone wants to hang out with.
Think of hiring a design pro as an investment in a timeless masterpiece. A well-crafted logo can grace your business for years to come, saving you from frequent redesign hassles and costs. With the design worries out of the way, you can put your energy where it counts – growing your small business and turning it into the success story you've always dreamed of.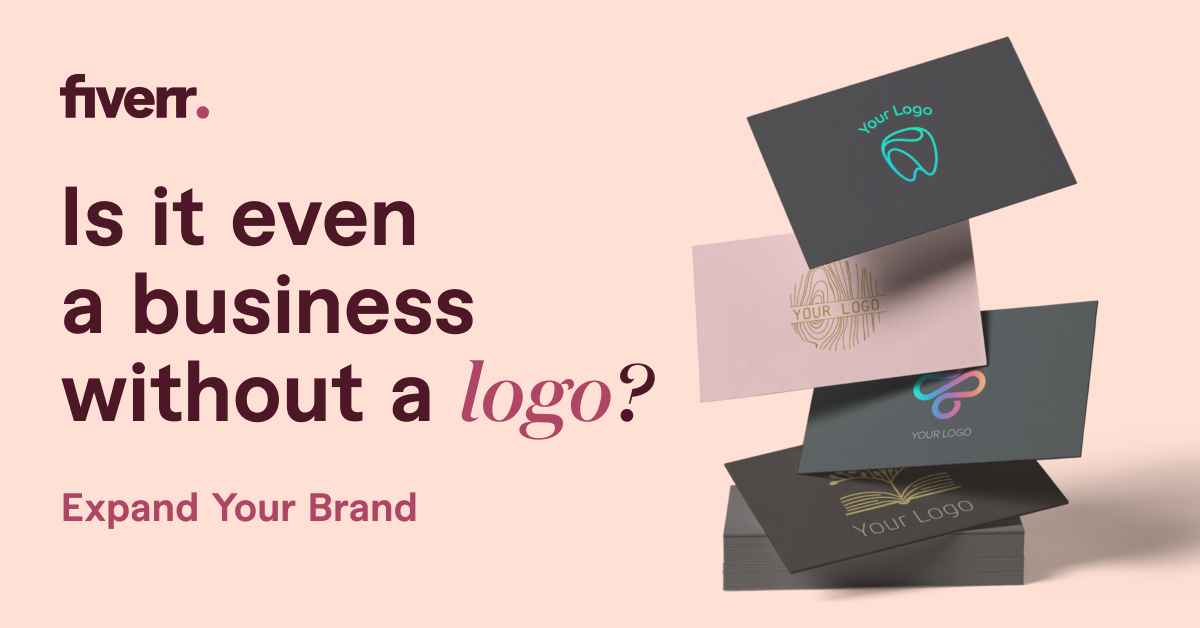 Find Your Designer On Fiverr
When you're on the hunt for the perfect logo designer for your small business, Fiverr stands out as the go-to destination, and here's why:
1. Diverse Talent For your Business Logo
Fiverr is like a bustling marketplace of creative minds, with over 50,000 talented logo designers at your fingertips. This variety means you can find the ideal match for your business's unique needs, whether you're seeking affordability or top-tier expertise.
2. Budget-Friendly Logo Options
Small businesses often have to watch their budgets closely. Fiverr gets that, and it offers logo design services in a wide range of price points. This means you're sure to discover an option that fits your financial plan without compromising on quality.
3. Creative Freedom
Fiverr empowers you to browse through portfolios and connect directly with logo designers. This direct collaboration ensures you have creative control and can work closely with the designer to achieve your vision.
4. Simplified Business Logo Design
The platform makes the entire process incredibly smooth, from finding the right designer to securely managing payments. It's like having a personal assistant that simplifies the entire logo design journey.
5. Customer Reviews and Ratings
Fiverr takes the guesswork out of hiring. You can check out customer reviews and ratings for each designer, giving you peace of mind that you're choosing a trusted and reliable professional.
6. Trust and Reliability
Fiverr has a strong reputation in the freelance community. The platform has been a trusted space for businesses to find creative talent for years, ensuring you can have confidence in your selection.
So, if you're looking for a place where your logo dreams can truly come to life, Fiverr is the ultimate destination. With its diverse pool of talent, budget-friendly options, and streamlined process, it's like having your very own logo designer marketplace right at your fingertips. Your small business deserves a logo that sparkles, and Fiverr is where you'll find the perfect creative genius to make it happen.
Remember this: your logo is the life force of your business. It's not just a symbol; it's your story, and it's been a part of human history for centuries. From ancient seals to modern branding, logos have always been about trust and reliability. Your logo is your chance to shine, to build trust, and to make a mark. Whether you're exploring the history of logos or considering professional help on Fiverr, investing in your logo is an investment in your business's future. Your small business deserves nothing less than a logo that shines as brightly as your dreams.
Related Articles
Hey! I'm the founder of Smartiac – and I'm really happy to see you on my blog. I write articles on business, marketing, and other passive income streams and teach creatorpreneurs to make and sell digital products online! If you find any of my articles helpful, please share!
Thank you ♥